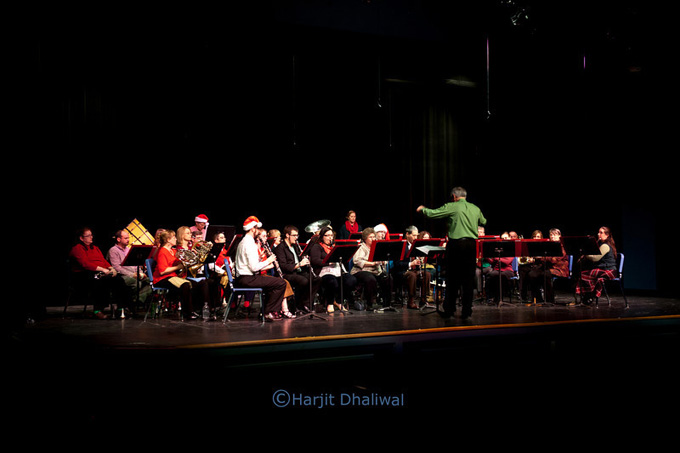 Holiday Concert
2PM Sunday, December 8
Milton High School (Directions)
Free admission
Music Director Tim Foley will lead the Band in an eclectic mix of seasonal concert band selections including an audience sing-along of familiar holiday tunes on Sunday, December 8 at 2 pm at the Milton High School. Special guests include the Champlain Metalwerx Quartet - a tuba foursome featuring some of Vermont's finest low brass musicians: Tim Foley, Dale Long, Mike Paul, and Sarah Metcalf. Amanda Collins will be featured singing A Mighty Fortress / Angels We Have Heard On High. The concert is free and open to the public. We hope you will join us!
Band members: Please see the Rehearsal Schedule for times, locations, and directions.
The Milton Community Band, based in Milton, Vermont, plays a series of outdoor concerts each summer. We are available for hire to perform at other events in the area. New members are always welcome, with no audition.