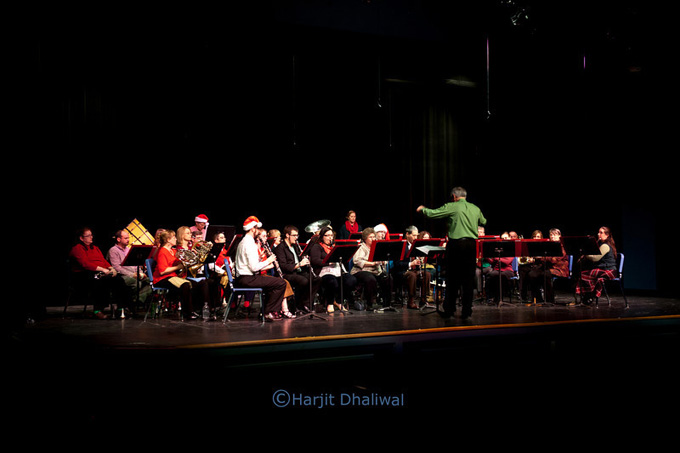 Holiday Concert
Join us for a holiday concert on Sunday, December 7, 2014 at 2:00 PM at the Milton High School. Directed by Brian Hoover, the Band will present a festive collection of holiday music. The concert will also feature David's United Ringers of the United Church of Milton directed by Kim Arnold, as well as an audience sing-along of familiar songs.
Band members: Rehearsals for the holiday concert are from 7:00-8:45 pm on Tuesdays, from October 28 through December 2, in the Milton Middle School band room. New members always welcome; contact us for more information.
The Milton Community Band, based in Milton, Vermont, plays a series of outdoor concerts each summer. We are available for hire to perform at other events in the area. New members are always welcome, with no audition.